This video describes how to install ApexSQL Monitor and its components.
Transcript
Hello and welcome to this video presentation on how to install ApexSQL Monitor
Installation of ApexSQL Monitor can be performed in a few quick and easy steps and requires minimal user intervention.
Once the ApexSQL Monitor installer is downloaded, run it and press the Next button in the welcome window: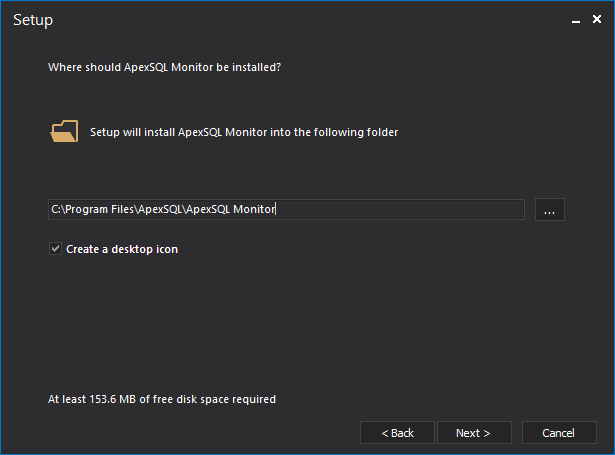 In this step, the location where ApexSQL Monitor will be installed can be selected. The installer will offer the standard Program Files location by default, and if no changes are needed here, click on the Next button.
If the path has to be changed:
Enter the installation folder path manually in the address bar
Or select the Browse button and navigate and select the new installation folder: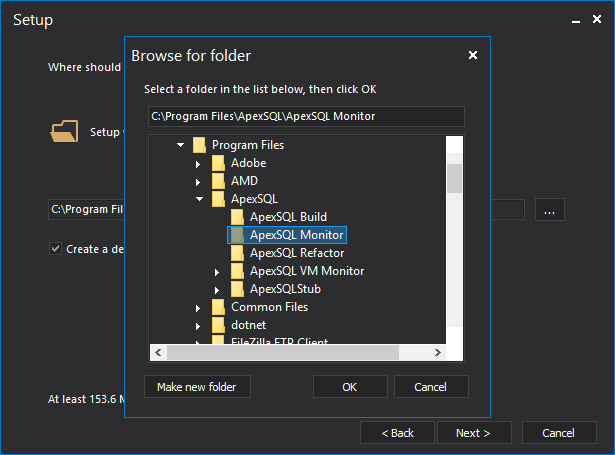 Once the installation location is set, click on the Next button: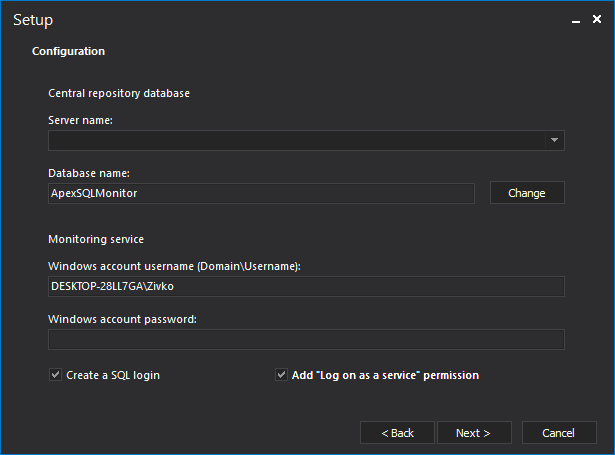 In the Configuration step, select the local SQL Server where the repository database will be installed from the drop down menu. Installing the repository database on the local SQL Server is recommended, but if needed, the user may type the fully qualified name or IP address of the remote server.
The repository database default name is ApexSQLMonitor and the repository will be created in the default SQL Server location for storing data files: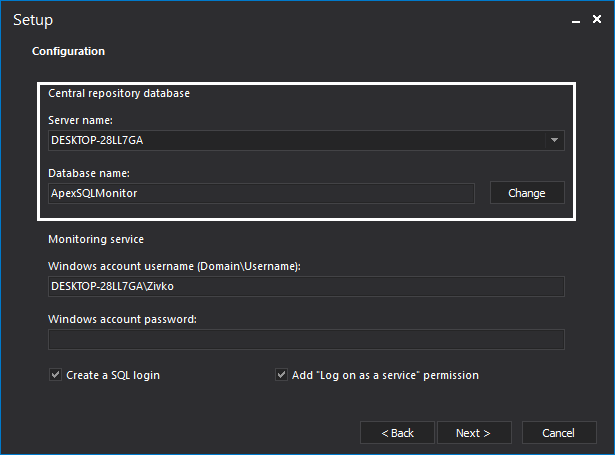 If the repository database name should be changed or repository database data files should be stored on a drive different than the default SQL Server drive: Press the Change button to open the Database configuration window
In the Name field, type the new repository database name if needed: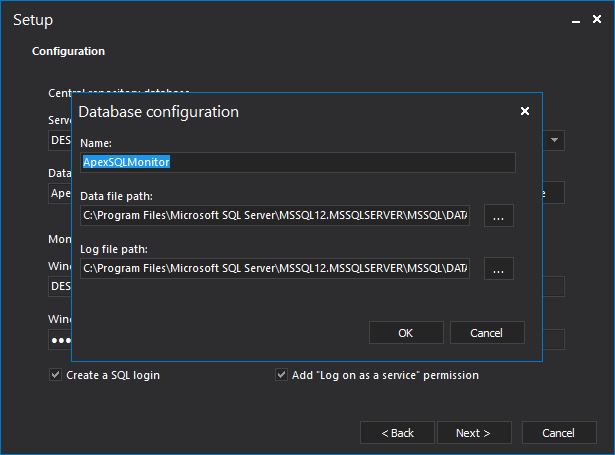 If the new data and log files paths should be changed, enter the path manually or select the new paths for the Data file and Log file by clicking on the browse buttons: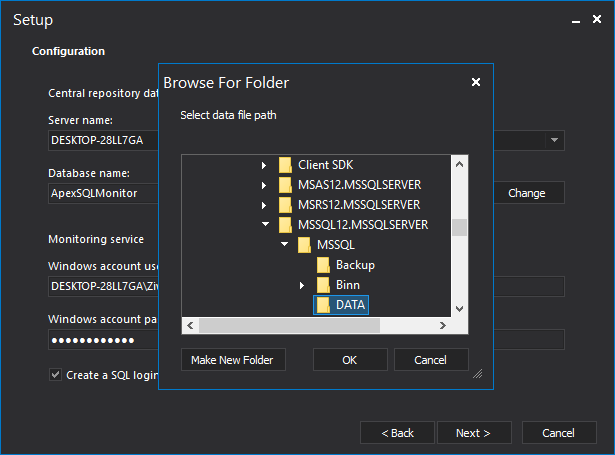 Navigate to a new folder and select it as a new storage location for the Data file. Repeat the same for the Log file. When everything is set, press OK
Now, provide credentials for the monitoring service user that are sufficient to create a database on the selected local or remote SQL Server instance. By default, the Windows user, used to initiate the installation is offered by default and just the password for that user should be entered.
If needed, a new user and password can be typed in.
Press the Next button will open the web-server configuration window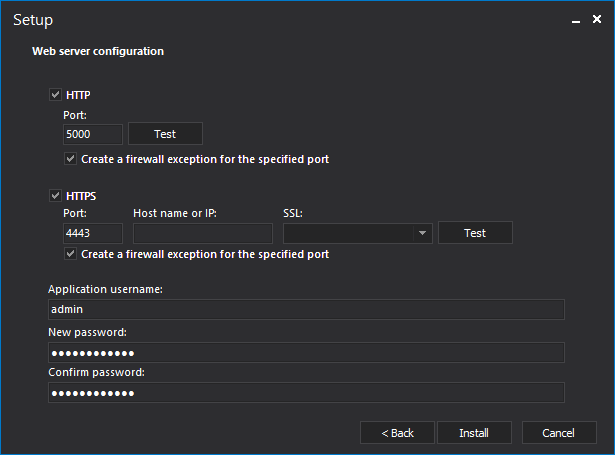 Here, ApexSQL Monitor offers the opportunity for configuring the standard and/or secure access to a web server. The standard HTTP protocol is set as default and the standard port used is 5000. The port can be changed by typing the new one if required.
Press the test button to check whether the selected port is available. The application will create a Windows firewall exception for the selected port by default. To avoid creating the firewall exception, uncheck the check box for creating a firewall exception
To use the secure HTTPS protocol for communication with the web server, check the HTTPS web server check box. This will expand additional options for configuring the secure web protocol
Default server port offered is 4443, and it can be changed if needed
Enter the host name or IP where the web server is hosted, and select the available SSL certificate from the drop-down menu
Press the Test button, and if everything is OK the secure web server access is successfully configured
Enter the new password for the built-in admin account and retype the same password in the second field to confirm
If everything is OK, press the Install button
This is all that is required from the user during the installation. The next window that will appear momentarily is that ApexSQL Monitor was successfully installed: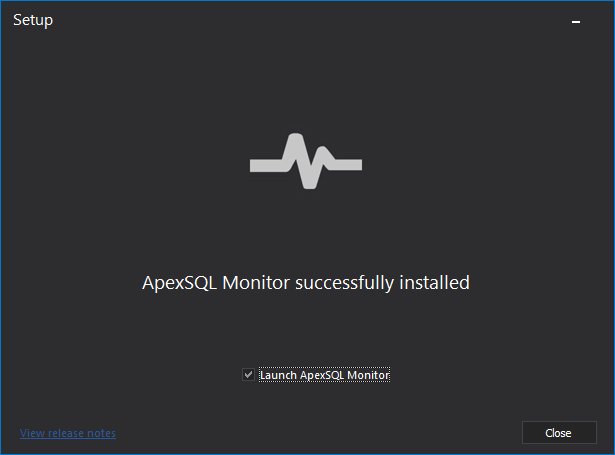 Press the Close button and you are ready to start using the ApexSQL Monitor
Thanks for watching. For more information please visit apexsql.com