In this article, we will take an overview of some main features in ApexSQL Search for MySQL.
Transcript:
Hello, and welcome to this video presentation in which we'll introduce ApexSQL Search for MySQL, a Visual Studio add-in for object search, with some additional options to find objects in Server Explorer, save searched results in some of available formats like:
Object search
This feature shows all results based on a specified search text in the Search text box, no matter if the searched string funded as a part of the object name or an object body. The Object search feature can search the system objects as well.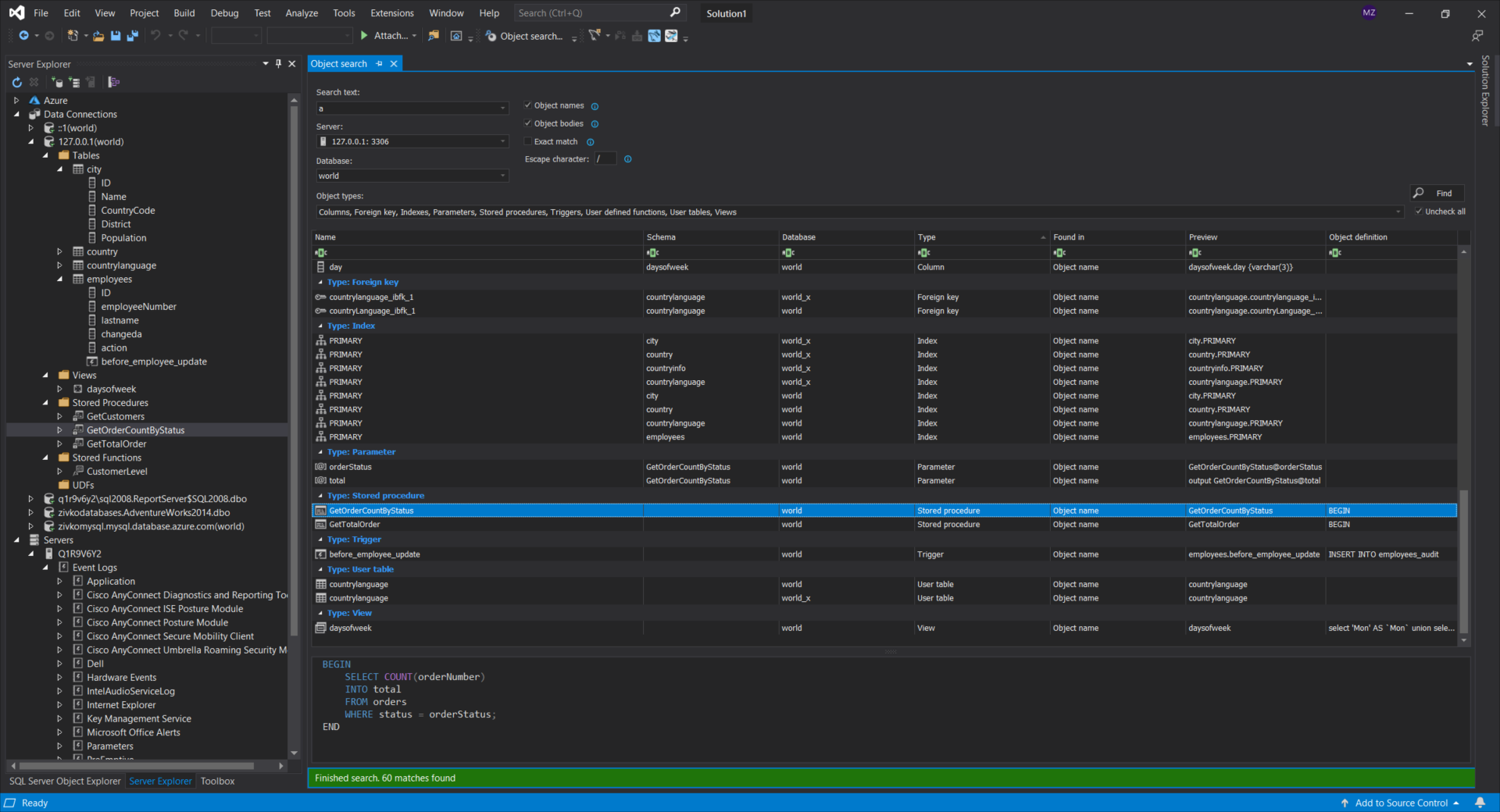 To start working with the Object search feature, in the Server Explorer pane select a database, right-click, and, from the context menu, select the object search command: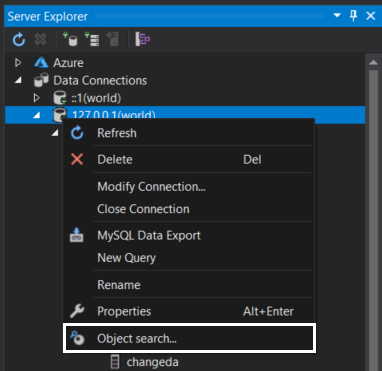 This command can be found under the Visual Studio main menu. Before using this command, make sure that the database that will be searched is selected in Server Explorer:

In the other case, when the Connection is not established, the message will appear.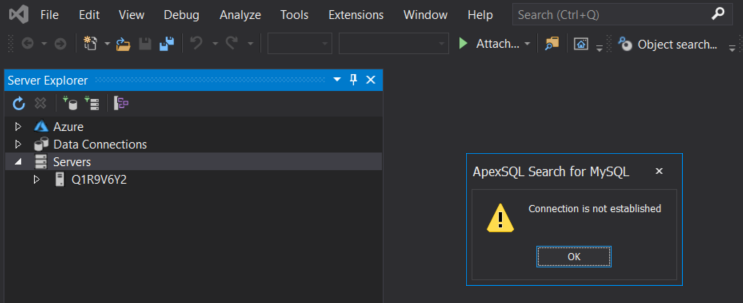 Another way to access the Object search is by using a combination of the key Ctrl+Shift+Alt+B from the keyboard or from ApexSQL Search for MySQL toolbar, choose the Object search command:

The Object search pane will be shown: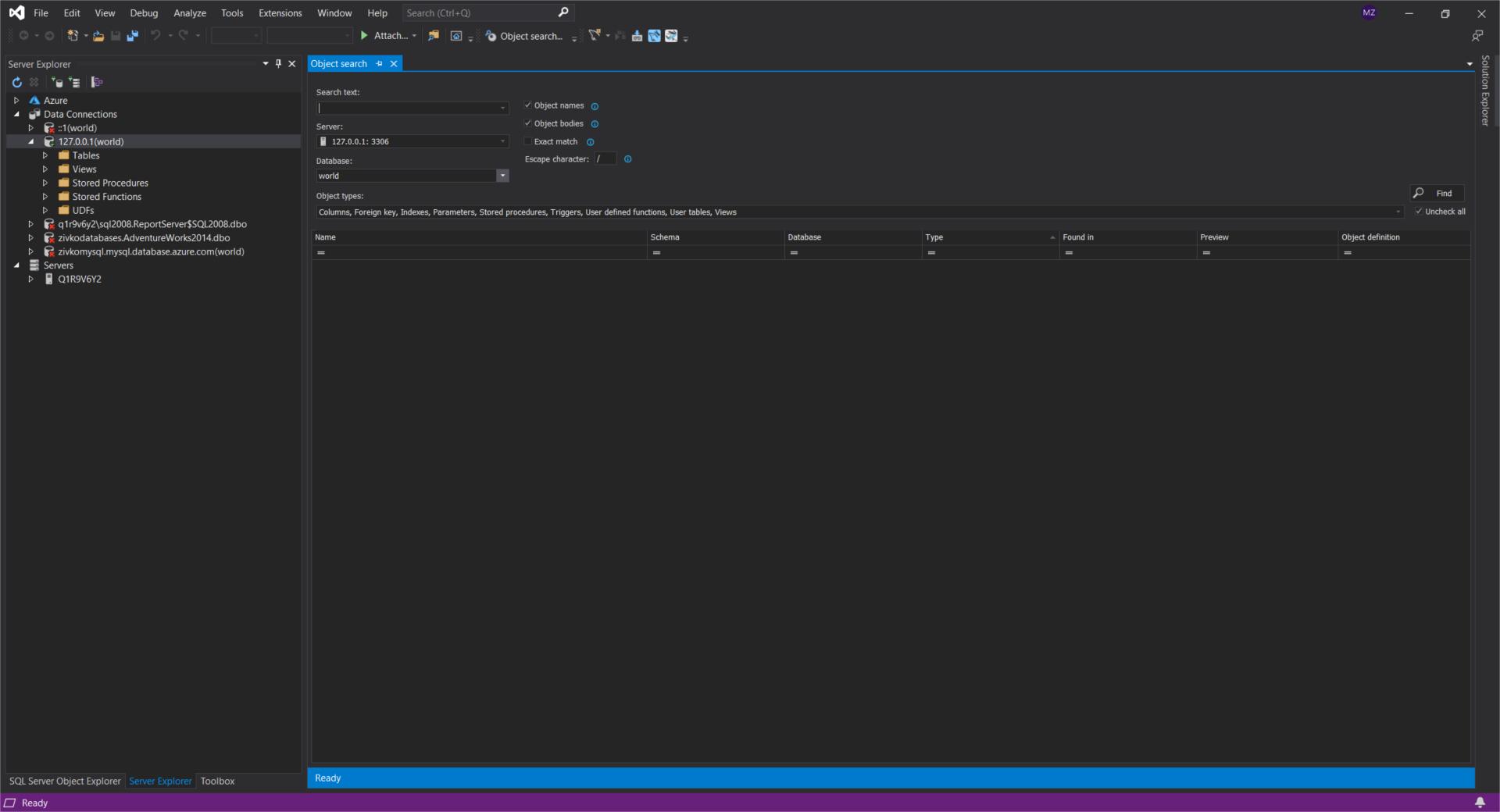 For the searched string, additional search options can be set, so in the results grid, all matches from the object name, body, system objects, or an exact match will be shown:

Additionally, the Object type filter drop-down box can be used to narrow down a search to the specific object types (e.g. columns or tables):

Over each or for all search results, a variety of options can be performed, right-click in the result search grid and, from the context menu, choose some of the options, like Expand/Collapse all commands, Filter row, etc: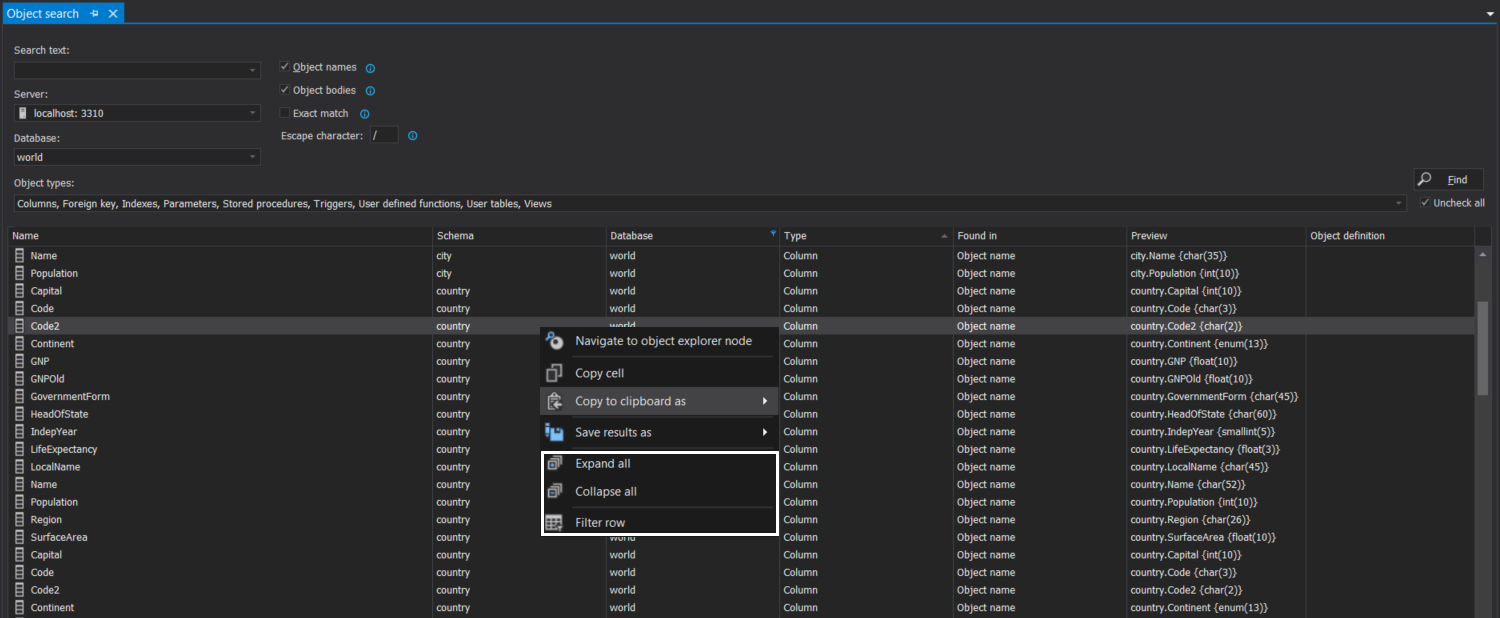 ApexSQL Search for MySQL has an option that can find the location of the specific object from the results grid to the Server Explorer by using the Navigate to server explorer node option from the context menu.
By using the Copy cell option, each cell in the results grid of the Object search pane can be copied separately.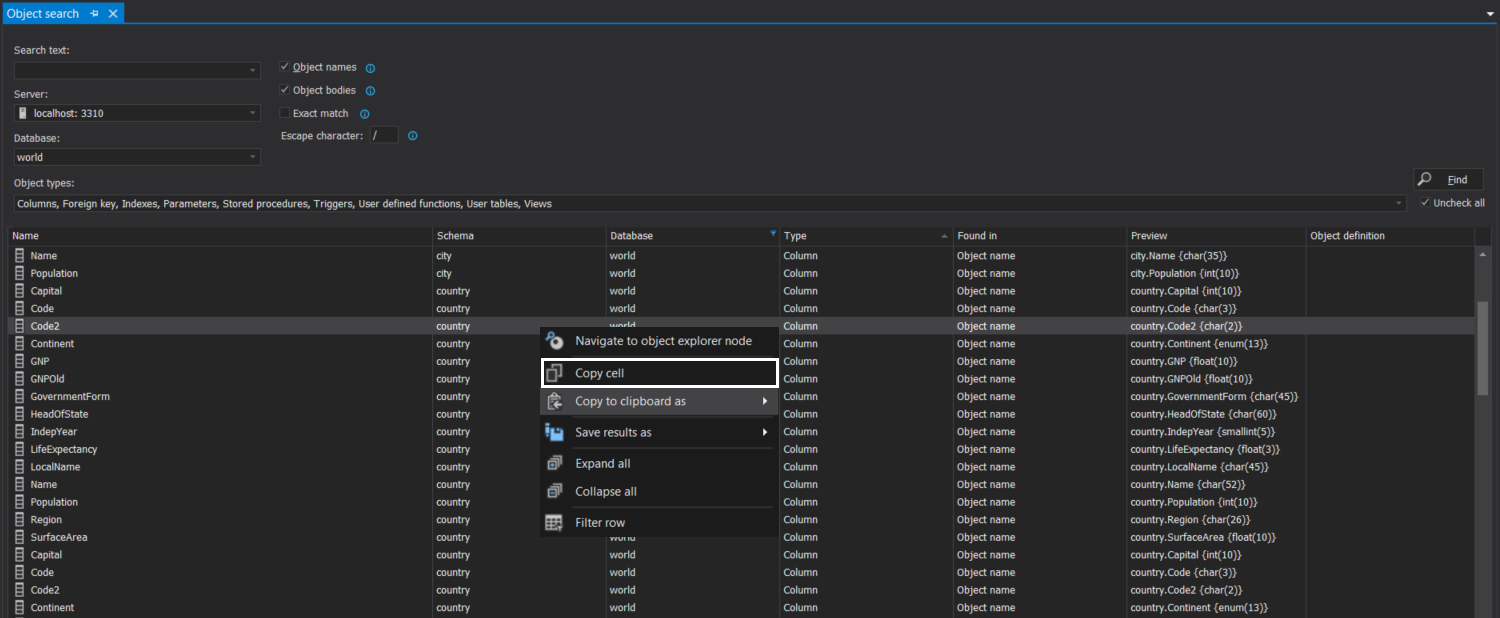 To copy all content from the search results grid to the clipboard or to save it in some of the available formats, use Copy to clipboard as or Save results as commands: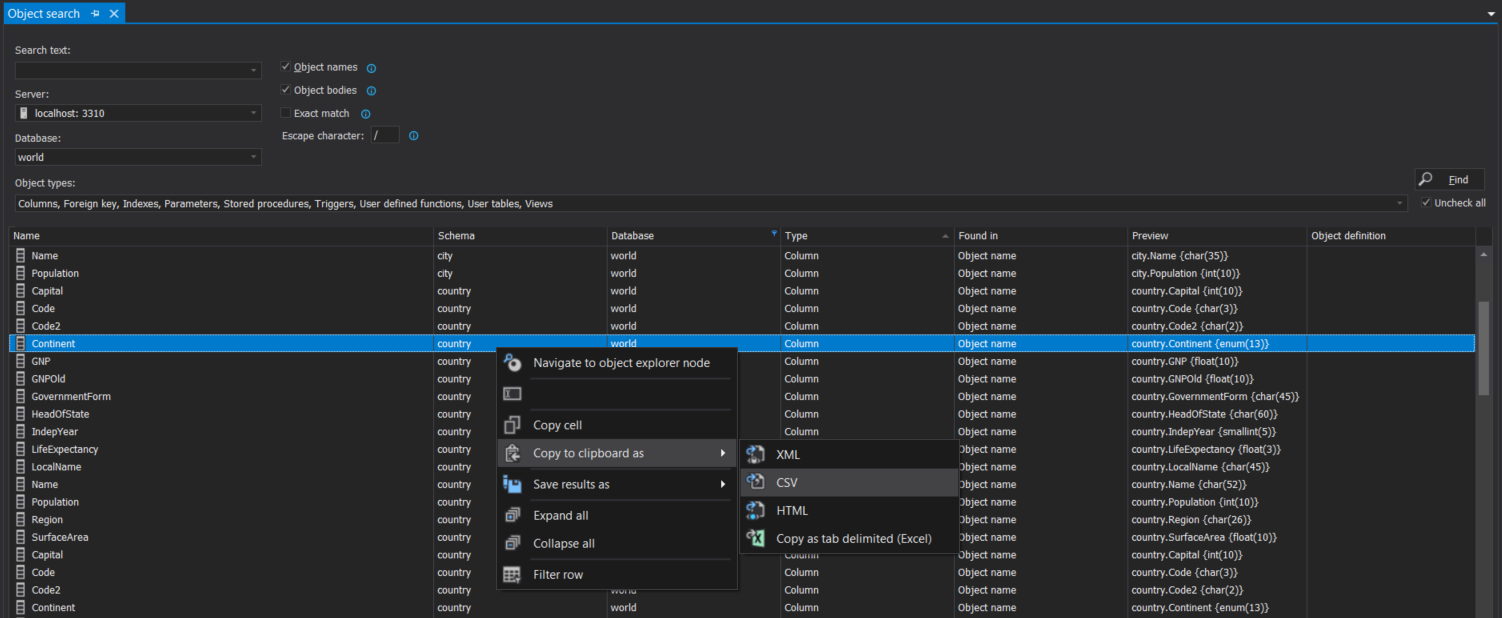 Thanks for watching. For more information, please visit apexsql.com